Robotic Combat Vehicle- Light (RCV-L)
Teaming for Success
The Expeditionary Modular Autonomous Vehicle (EMAV) was the awarded platform for the Robotic Combat Vehicle - Light (RCV-L) prototype. Qinetiq North America and Pratt & Miller Engineering joined together to create an RCV-L configuration on this modular, adaptable and flexible system to meet multi-domain operational challenges. But this team didn't start off working together, rather in competition.
In 2019, at the RCV demonstration at the Texas A&M RELLIS Campus, the Qinetiq and Pratt & Miller teams showcased their TITAN and EMAV platforms, respectively, along with 4 four other member technologies. It was then they realized that their solution and respective capabilities would be stronger together.
The EMAV diesel-electric hybrid, rubber tracked, multi-purpose, unmanned, robotic ground vehicle system was developed by Pratt & Miller Engineering from the ground up against a joint set of MCWL, ARDEC and DTRA requirements. The team took the platform and leveraged QinetiQ's proven open architecture command and control hardware for payload and autonomy support to win the prototype competition.
This success story highlights how demonstration and teaming events very early in the acquisition plan can lead to lucrative teaming arrangements and solid technical solutions for the end-user.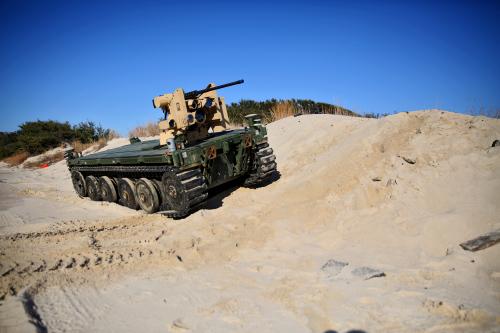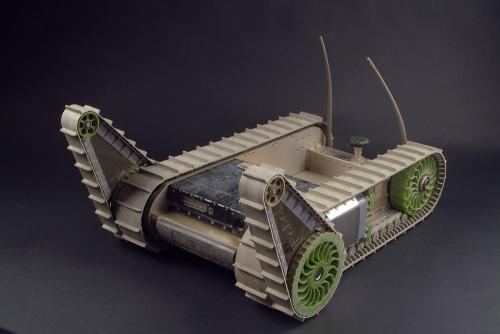 The OG Military Robot
Did you know that the PackBot was one of the first technologies contracted through NAMC?  iRobot submitted the winning proposal in response to a DoD requirement for an unmanned ground system that could detect IEDs.  They are not just known for the common household friend, the Roomba. Talk about the OG military robot.
Nearly 20 years later, the PackBot is used for a variety of mission-critical initiatives, such as serving as a rover and probes to NASA and aiding EOD missions in IED detection and diffusion. They can even be found in the Smithsonian!
Infantry Squad Vehicle (ISV)
Leveraging Commercial Innovations
The Government solicited NAMC members to prototype an expeditionary ISV. Designed to provide rapid ground mobility, the expeditionary ISV is a light and agile all-terrain troop carrier intended to transport a nine-Soldier infantry squad moving throughout the battlefield. The ISV is light enough to be sling loaded from a UH-60 Blackhawk helicopter and compact enough to fit inside a CH-47 Chinook helicopter for air transportability.
Five (5) NAMC member companies delivered a baseline vehicle sample for a user evaluation event, and three (3) prototype awards were made for the delivery of two (2) prototype vehicles for Government testing and prototype determinations. Following the Government testing, GM Defense was awarded a follow-on production contract worth $214M.
GM Defense's solution to the Army's next-generation transportation needs is based off the award-winning 2020 Chevrolet Colorado ZR2 midsize truck architecture and leverages 90 percent commercial off-the-shelf parts. The first vehicles will be going to the 1st Infantry Brigade Combat Team of the 82nd Airborne Division, but ultimately, 11 IBCTs will be outfitted with 59 vehicles each under the first contract covering the 649 ISVs.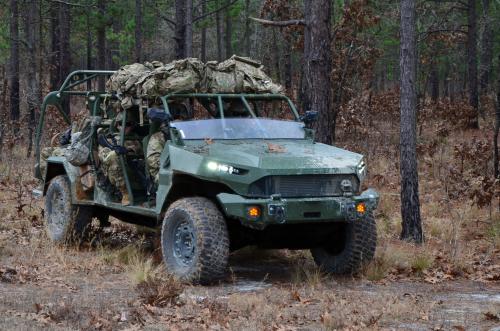 Common Robotic System - Heavy (CRS-H)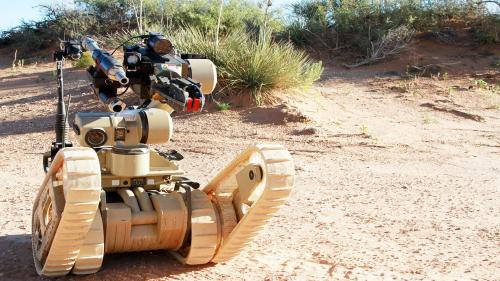 End-User Input Drives Program of Record
Ever wondered what it took to establish a Department of Defense Program of Record (POR)? Well, the Common Robotic System-Heavy (CRS-H) is a great example of this milestone. And completed in half the time, thanks to using the OTA construct via NAMC. 
The CRS-H leveraged solider input early on to ensure the mission-critical needs were met in the EOD space.