Consortium-Government Partnership: Why it Works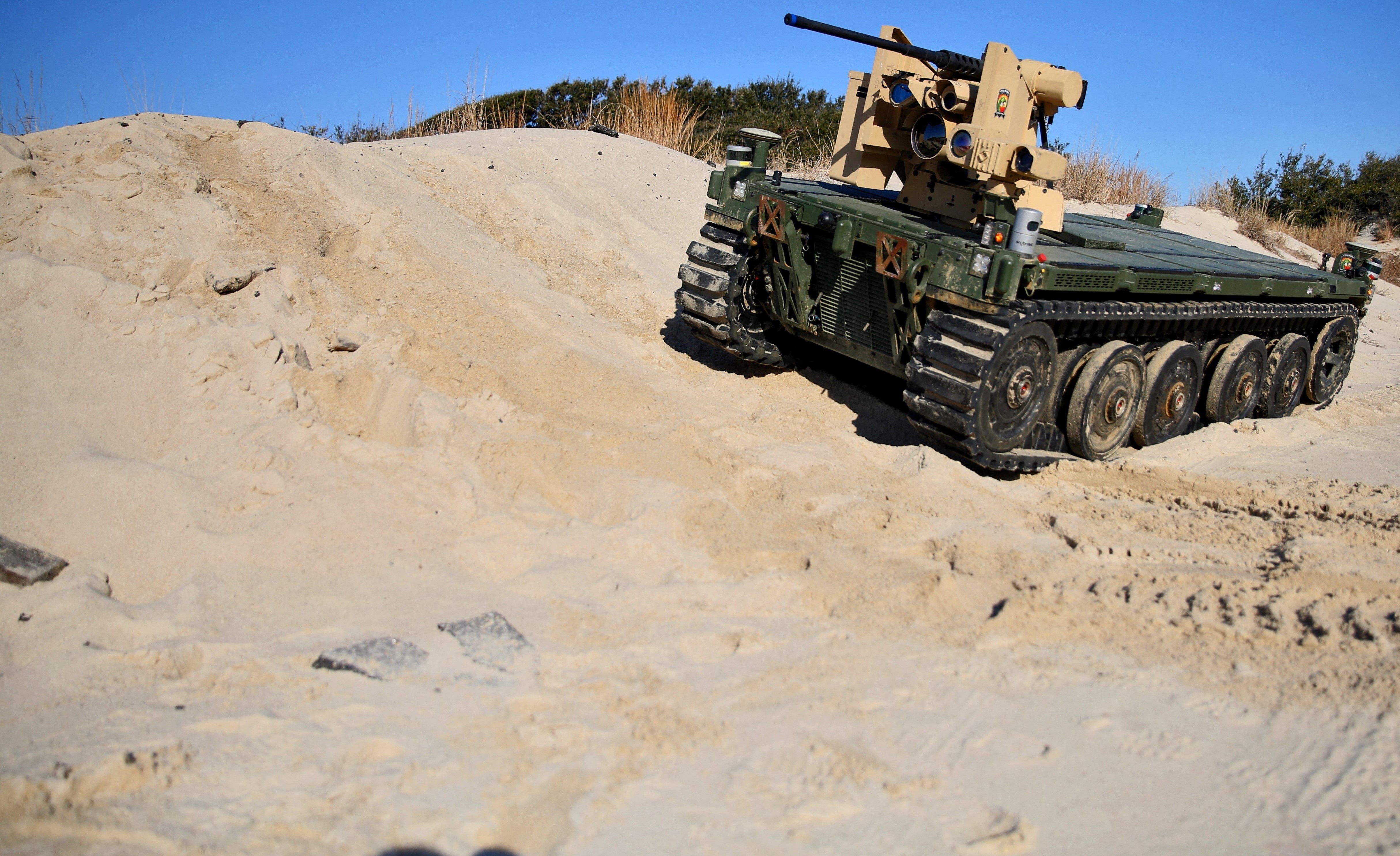 Looking for a one-stop shop to collaborate with industry's best?
NAMC leads as a platform for U.S. innovators to work in partnership with the Government to advance the development of manned and unmanned autonomy-enabled military solutions. We also proudly cross-collaborate with other DoD consortiums, ensuring all applicable stakeholders are at the table. 
Want to pulse industry subject matter experts for feedback?
With over 500 members, NAMC represents the depth and breadth of the U.S. defense industrial base (DIB). Leverage NAMC to solicit feedback from industry on certain projects, requirements, or just gather information on where industry stands on various capabilities.
Want support with project management? 
NAMC operates as a business enterprise. In order to ensure accountability and program support, we assign a project manager for every opportunity.
Consortium Benefits
COLLABORATION
One-stop shop to engage 500+ Industry Innovators
SUPPORT
The NAMC team has facilitated $800M+ in obligated funds for DoD projects
DIB TOUCHPOINT
70% of NAMC Members are Nontraditional Defense Contractors (NDCs)
INNOVATIVE PROJECTS
Want to know how we do it? Check out our wheelhouse page.
On July 1, 2014, the Department of Defense (DoD) entered into (what is now) a Section 815 Other Transaction Agreement (OTA) with NAMC covering a broad range of ground vehicle and system technologies. Through this Ground Vehicle Systems OTA (GVS OTA), the Government is able to engage NAMC industry members on an expedited basis to undertake projects to develop, harden, and integrate ground vehicle systems and component technologies and produce prototype, manned and unmanned systems and components. 
Through a unique partnership, NAMC and the Acquisition Management Office (AMO) are responsible for closely coordinating and managing these expedited processes, related tools, and other joint ground vehicle system-related activities. This partnership removes the traditional barriers between Government and industry, giving the DoD expedited access to the best in commercial technologies while allowing NAMC members to collaborate and focus on what they do best: deliver cutting-edge ground vehicle solutions.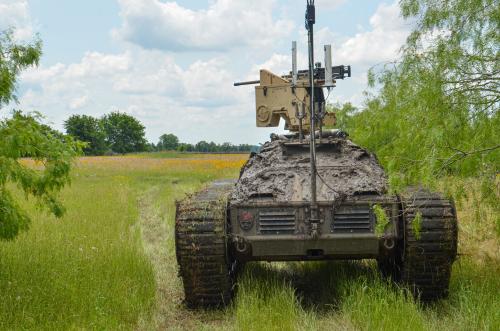 Technology Objective Areas
The GVS OTA allows the Government to engage with NAMC members to undertake projects which develop and integrate prototype systems and component technologies under the technology objective areas listed below.
Architecture, Security, and Modularity (ASM)
Efforts to advance open architecture compliance to existing standards; Vehicle Management Systems; vehicle networks; architecture modeling; physical, logical, and messaging interoperability (e.g. COE, JAUS and IOP); safety systems; cyber-security; and modularity of
systems and subsystems.
Autonomy (AUT)
Efforts to advance autonomy and autonomous perception, intelligent behaviors, and Human Machine Interaction (HMI) and Operator Controlled Units (OCU).
Collaboration (COL)
Efforts to advance autonomy and/or coordination algorithms, including as applied to other platform types (aerial, surface, underwater) as they relate to GVS collaboration and ground, air (to include Tactical Unmanned Aircraft Systems), and maritime vehicle teaming.
External Systems (EXT)
Efforts to advance communications, payloads, and attachments such as robotic manipulators and end effectors, explosive detection sensors, mechanical countermine systems, perception sensors, and other mission specific sensors.
Fuels & Lubes (F&L)
Efforts to advance technologies in fuels and lubes for operational efficiency, increase power densities, alternatives, viscosity, and longevity.
Mobility (MOB)
Efforts to advance the chassis, wheels, track, braking systems, suspensions, and other mobility systems.
Modeling & Simulation (M&S)
Efforts to advance the state of the art in systems, subsystems, and force effectiveness as well as reducing physical testing and life cycle costs. Examples include mission, campaign, war-gaming, physical, testing, and evaluation models and simulations.
Petroleum and Water Systems (PAWS)
Efforts to advance research in fuel and water technology necessary for robust systems integration and operational efficiency. Examples include research pertaining to ground fuels and lubricants, as well as ground water supply and wastewater treatment.
Platforms (PLA)
Efforts to advance interior compartments, exterior body, survivability, occupant protection, fire suppression, material solutions, and thermal systems.
Powertrain (PWR)
Efforts to advance engine, drive train, energy storage, and electrical power generation and distribution.
Survivability (SUR)
Efforts to advance the survivability of ground vehicle systems or the GVS Mission. The main focus areas would include blast protection/mitigation using structural design or armor, fire suppression, laser protection, mechanical countermine, lightweight structures, and armor.
Testing & Evaluation (T&E)
Efforts to advance research in the area for testing, evaluation, and validation of manned and unmanned ground vehicle systems for both general and specific mission tasks. This includes, but is not limited to, testing theory, deterministic and non-deterministic testing, creation of procedures and apparatuses, evaluation of systems and sensors, testing of missions or functionality, and simulation.